Accepted Insurance Providers
We Accept All Florida Insurance Providers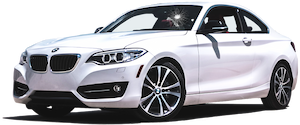 Bond Auto Glass works with all Florida insurance providers to ensure coverage.
We accept all forms of insurance and can work with your provider to make sure that you get the best possible service.
If you have any questions about whether or not we accept your insurance, please give us a call and we will be happy to help.
Thank you for choosing Bond Auto Glass!
Cracked Windshield? We Can Fix it Fast!
We know that a chipped or cracked windshield can be a pain. That's why we offer mobile service so you don't have to go out of your way to get it fixed. Plus, we use OEM products so you know the job is done right.
Not only do we offer quality service and products, but we're also Tampa, Pinellas, Hernando, and Orlando's most trusted auto glass company. You can rest assured knowing that Bond Auto Glass will take care of everything for you.
At Bond Auto Glass we know how inconvenient it can be when your windshield is damaged. That's why we offer mobile service – so we can come to you, wherever and whenever you need us! Our team of certified technicians are always on call ready to help. No more waiting around all day for someone to show up – just give us a call!